2018 Jeep Wrangler To Be Made Of New Lightweight Materials | Indianapolis, IN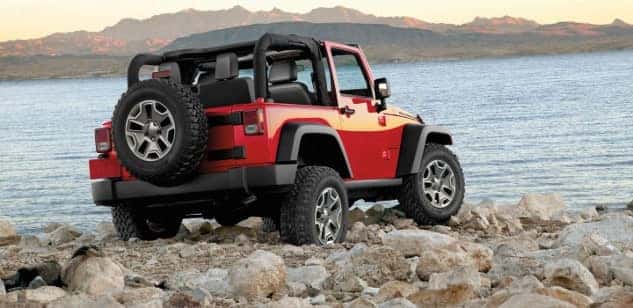 While some drivers may feel that the Jeep Wrangler doesn't offer the fuel efficiency that modern SUVs should offer, everyone is in for a surprise for the 2018 model year. The 2018 Jeep Wrangler is said to provide a much more eco-friendly driving experience with improved fuel economy and greater miles per gallon thanks to key breakthroughs in technology and design.
The numerous upgrades rumored to be incorporated into the new Jeep Wrangler include new powertrain options ranging from the new "Hurricane" turbocharged four-cylinder engine, a hybrid system, and diesel; an eight-speed automatic transmission, and most notably: new bodywork. According to an Alcoa employee, Alcoa 6022 aluminum will be used inside and outside of the hood and the front and rear doors. It's expected that these aren't the only body upgrades, so stay tuned for its 2018 debut to find out for sure.
If you don't want to wait for the new 2018 Jeep Wrangler, browse through our vast inventory of Jeep Wranglers and schedule a test drive with our Indianapolis, IN dealership through our online form or by calling (877) 727-4915.