Chrysler Pacifica Pentastar Engine Makes Wards 10 Best
The 2017 Chrysler Pacifica has redefined what a minivan can be, and the award-winning engine is one more example of that. The 3.6L Pentastar V6 Hybrid powertrain was named to Ward's 10 Best Engines List for 2017.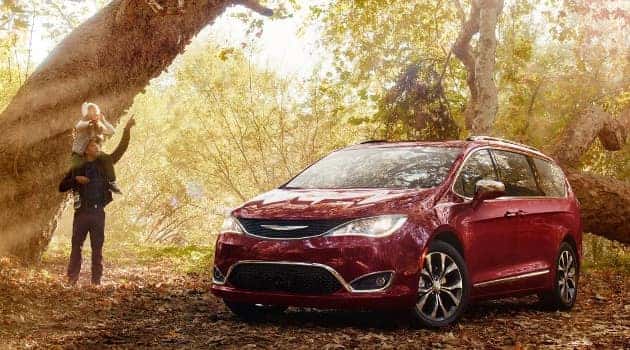 "We were wowed by the Chrysler Pacifica Hybrid's seamless operation," says WardsAuto Senior Content Director Drew Winter. "FCA's powertrain engineers did all the hard work to make the first plug-in hybrid minivan a success. They not only reworked the V-6 engine for a hybrid application, but undertook in-house development of an innovative transmission capable of effectively coordinating power from two electric motors and the gasoline engine."
The hybrid minivan's new eFlite transmission is unique in that it uses a one-way clutch to enable the motor to act both as a generator and to deliver torque to the wheels, rather than limiting each motor to one job only.
The hybrid powertrain's specs include:
84 MPGe electric-only fuel economy
33-mile electric-only range
566-mile total driving range
<2 hour charge time with 240-V charger
260 total horsepower
The best part about the hybrid Pacifica powertrain, according to WardsAuto and many of our customers, is that it doesn't feel any different than driving a gasoline minivan. If you want to help the environment and spend less time and money fueling up, but sacrifice nothing in performance, visit our Chrysler dealership in Indianapolis and test-drive one of our new 2017 Pacifica models today.
Learn more about the 2017 Chrysler Pacifica from our model research or by calling (877) 727-4915 to speak directly with a product specialist.