Event Details
A raffle to raise funds for The Hoosier Burn Camp.
Hoosier Burn Camp is a 501(c)(3) nonprofit organization committed to providing life-changing experiences for young people who have suffered the physical and emotional trauma associated with a severe burn injury.
Proceeds from the raffle will be donated to The Hoosier Burn Camp.
Raffle tickets are $100 plus a $4.00 processing fee.
Only 1,000 tickets will be sold.
Raffle will be held once 1.000 tickets have been sold.
or Text Burn2020 to 855-202-2100 to purchase a ticket.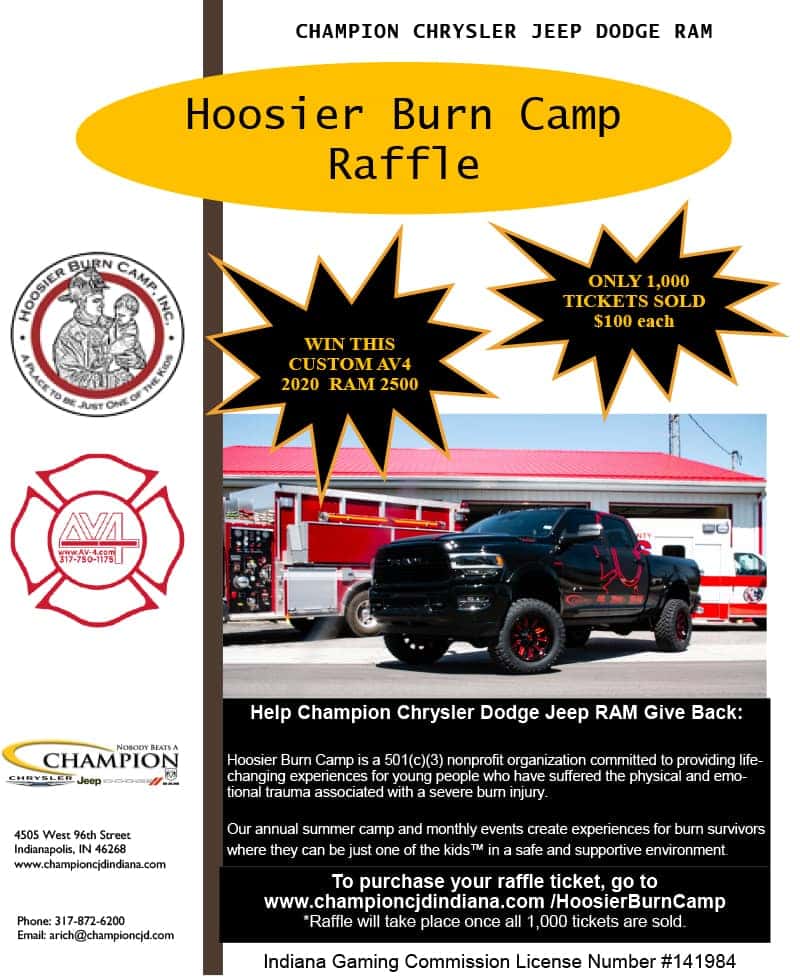 ---
Win this custom AV4 designed 2020 Ram 2500 Truck!