Jeep Wrangler Pickup Prototype Spotted
One of the longest rumored and most anticipated vehicles was recently seen undergoing testing. The majority of the body was kept under camouflage, but the body shape and grille made it obvious that the vehicle the testers were trying to keep hidden was the Jeep Wrangler Pickup prototype. The observed vehicle had large, knobby tires and impressive truck bed, indicating that it's designed to be a serious work truck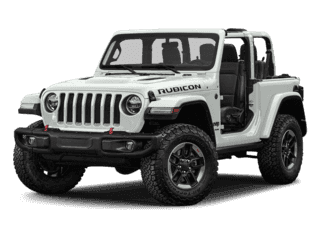 Jeep enthusiasts have been asking about a SUV/pickup truck option for years, but the American SUV manufacturer has announced that a pickup option is imminent for the next generation Jeep Wrangler set to debut in 2018.
Exact specifications aren't known yet, but there are a few details that have emerged. The Jeep Wrangler Pickup will feature a turbocharged four-cylinder engine capable of 300 horsepower and it should retain its body-on-frame construction. It's rumored to include an aluminum-alloy body, but that's yet to be confirmed.
Can't wait for the Jeep Wrangler Pickup to arrive at our dealership in Indianapolis? Neither can we, but we do have several Jeep Wrangler models for sale at our Jeep dealership. Take a look at the current options available at Champion Jeep and add the advanced capability that only a Wrangler can provide to your daily adventures. If you have any questions send us a message online or call (877) 727-4915 to speak with one of our Jeep specialists!