Our Favorite 2017 Chrysler Pacifica Hybrid Technology Features
The all-new 2017 Chrysler Pacifica Hybrid features numerous innovations, including its award-winning powertrain. However, there is much more to love about this game-changing minivan.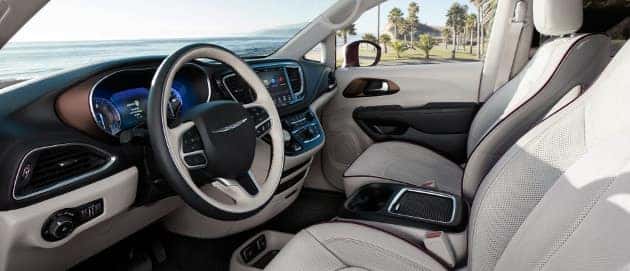 Uconnect® 8.4 places an 8.4-in. touchscreen in front to give you everything you need, from vehicle information to navigation to sports scores. Uconnect® Theater adds two built-in entertainment screens for the kids in back, with the ability to sync up compatible personal devices like tablets for additional screens.
The eco-driving coach lights up the instrument panel with a green light when you're driving efficiently, and white when you're not, to help keep you mindful of your fuel consumption.
The Chrysler Pacifica Hybrid mobile app lets you check the battery charge and fuel level, locate public charging stations and set charging schedules, and even start up your car remotely.
A surround view camera system stitches together images from four exterior cameras for a 360-degree view of the area surrounding your vehicle.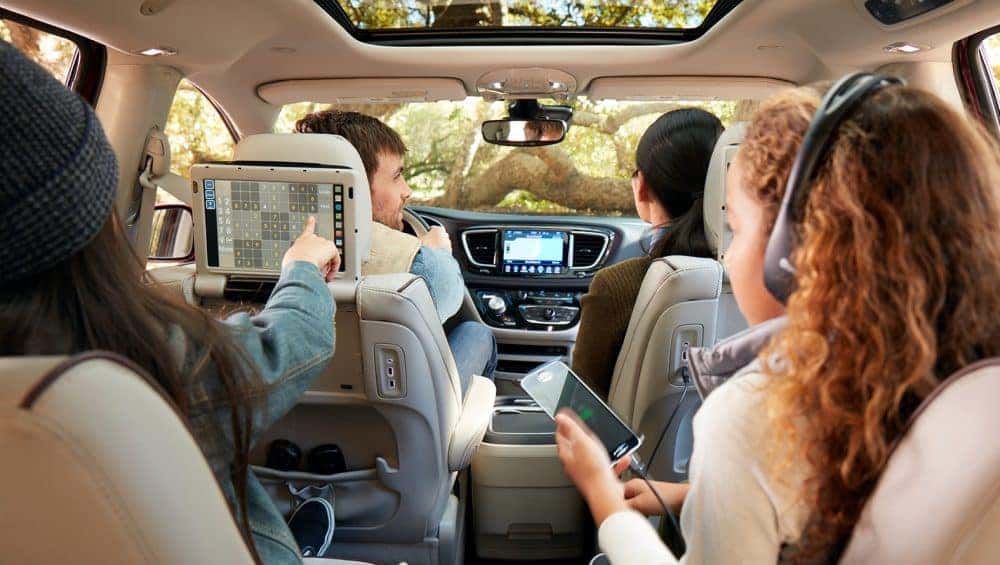 Take a test drive of one of the new 2017 Chrysler Pacifica models in our inventory in Indianapolis for a demonstration of each of these tech features and more. Schedule your visit or get more information by calling (877) 727-4915.