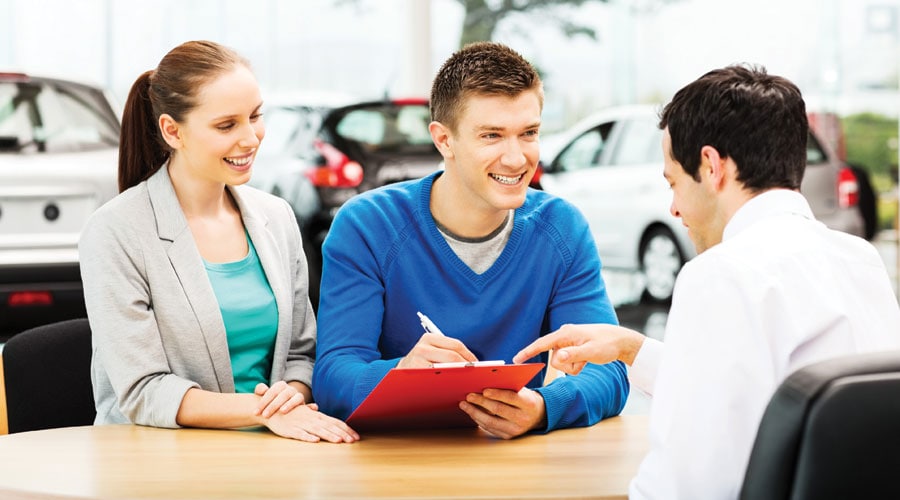 Anytime anyone goes shopping for a new car, whether they want a small crossover or a large truck, they'll need to decide whether they are going to buy the car outright, finance it, or lease it. If you have the cash on hand, go for it! But most of our customers choose to finance or lease through our auto finance center.
What is leasing?
When you lease, the lender retains ownership of the vehicle, and you are able to drive it for the length of the lease period with a certain allotment of miles per year. Leases are typically between one and five years long, and between 10,000 and 15,000 miles per year.
Lessees only pay for the value of the car that is used up during that time (the depreciation), which is why lease payments are almost always much smaller than auto loan payments. When the lease period is over, simply return the car to the dealership, and select your next new lease.
Why do our customers love leasing?
It's more bang for your buck! Smaller payments mean you can afford nicer cars with more features.
It's under warranty! You won't have to worry about any sudden mechanical problems disrupting your budget for the month.
It's always new! If you want to drive something new every few years, or like access to the most recent technology, you won't have to worry about getting your money's worth out of the old car before trading up if you lease.
What is financing?
When you take out an auto loan at our Chrysler, Dodge, Jeep, and Ram dealership, you gain ownership of the car, although you are expected to pay back the full value, plus interest, of the vehicle to the lender through your monthly payments. When you make the final payment, you'll receive the vehicle title.
Why do our customers love financing?
You can use your car however you want!
No mileage limits, so take a road trip!
No customization restrictions, so why not order a new sound system from our parts department, or ask about installing a lift kit on your Jeep SUV or Ram truck?
There are no fees charged if your car gets a little dirty or dented on one of your adventures
There is no penalty to upgrading before you make your final payment. You can sell it privately, or trade it back in to the dealership whenever you want.

If you still have questions about leasing and financing at our Chrysler, Dodge, Jeep, and Ram dealership in Indianapolis, please fill out our contact form and a member of our staff will be in touch.