Welcome to Ram Life
Why do you drive a Ram truck? The customers at our Indianapolis area dealership list a variety of reasons. For starters, the Ram lineup of light and heavy-duty trucks offers incredible capability that other vehicles just can't match. Just look at the numbers:
Best-in-class fuel economy with exclusive EcoDiesel – 29 MPG on the 2016 Ram 1500
Best-in-class towing capability – 30,000 lbs. with the 2016 Ram 3500
Best-in-class payload – 7,390 lbs. with the 2016 Ram 3500
Best-in-class torque – 900 lb.-ft. with the 2016 Ram 3500 equipped with Cummins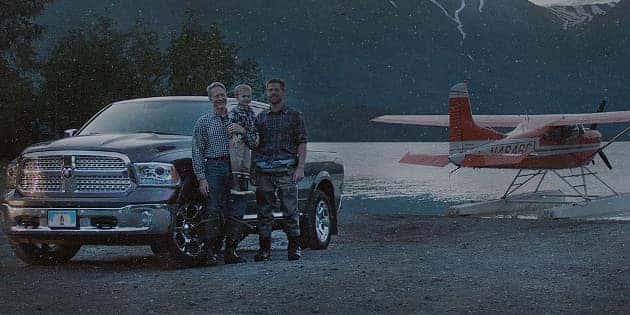 But there are more personal reasons that so many people around Indianapolis and the entire country are drawn to Ram trucks. Join the Ram owner community with Ram Life, a collection of stories from Ram drivers like you.
Ram knows that the people that drive their trucks often have very different backgrounds, jobs, and hobbies. But all of them share a love of the freedom and capability a Ram truck offers to let them live out their dreams. Whether you're a fisher, farmer, or family man, Ram wants to hear your story.
Go to www.ramtrucks.com/ramlife to explore what owning a Ram means to pickup drivers around the U.S., learn how to share your own story, and join the Ram Nation volunteer corps. You can also find Ram on any of their social channels to get news about new models as they come out, and to connect with other fans.
Facebook
Twitter
Instagram
If you are interested in owning a Ram of your own, or upgrading to the newest model, visit our new vehicle inventory in Indianapolis and contact a product specialist at Champion Chrysler Dodge Jeep Ram by calling (877) 727-4915.