Why The 2017 Chrysler Pacifica Is the Ultimate Dad Minivan
You might have seen the Chrysler ads with funny narration from popular comedian Jim Gaffigan showing why the 2017 Chrysler Pacifica outshines its competitors. Chrysler boasting itself as the dad brand, their "Street Smarts" campaign shows why this title is well deserved. Dads are handy, helpful, and make life a little easier for us all. Designed to be the perfect vehicle for dads, the all-new Pacifica is the embodiment of their new campaign.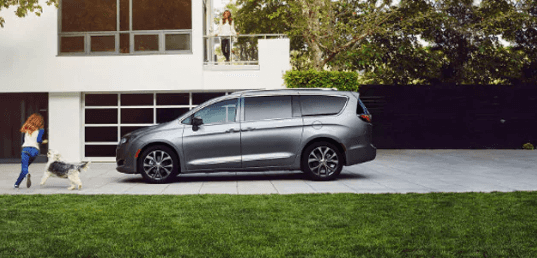 The ideal addition to this dad-friendly minivan, the 2017 Chrysler Pacifica's built in Stow 'N VacTMmakes short work out of any mess. The car is great for expecting mothers as well. It's inevitable that your kids will spill crumbs. With the Stow 'N VacTM, you won't find any challenge in cleaning up even the biggest of messes. The flexible vacuum reaches all of the hard stretches to all of the hard-to-reach places snacks end up falling, and helps keep back seats clean.
No one can do everything by themselves and Chrysler took this into consideration when they made available hands-free doors, parallel parking assistance, and rear parking assistance with stop. With the touch of a button, the 2017 Pacifica will do the parallel parking for you. The hands-free doors open by tapping your foot on the bottom of the minivan, which makes the side doors slide open. If you happen to be distracted, the 2017 Chrysler Pacifica applies the breaks before a collision occurs. Chrysler basically gave the 2017 Pacifica an extra pair of eyes and hands for its driver.
Can you see this minivan being a helpful addition to your driveway? Indianapolis, IN drivers should check our trim level page to help decide which package is best for you, and if you have any questions, contact us at (877) 727-4915.